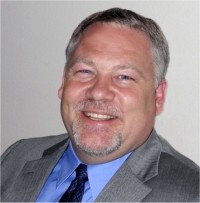 James Leinneweber was born and raised in San Antonio and has been a licensed Realtor since 1997. He began his career in Austin where he quickly developed a successful business by providing his clients with honest, strait-forward advice and excellent personal service. James took pride in the fact that he never once had to cold call, farm or otherwise market himself. His attention to detail and drive to provide each client with the absolute best customer experience led to many word of mouth referals, and as a result in his last year in Austin as a part-time agent, James produced over $1 million in sales.
In 2005 James left Austin out of obedience to the Lord and began serving as a youth pastor for a small church in Brownwood. After more than fourteen very successful years at Dell Computer Corporation, James followed his call into the minstry. In Brownwood James continued to practice real estate opening a branch office with his broker in Austin and continued to strive to provide the same level of service for others in that area.
In 2007 James moved to the Bulverde/Spring Branch area, again following the call of the Lord, only this time to plant Heritage Baptist Church. James is the Pastor of Heritage Baptist Church which began with one family in August of 2007 and has been blessed tremendously over the last few years. Moving to Comal county was a coming home of sorts for James and his family. James graduated from Smithson Valley High School in 1988 and is very familiar with the area.
James is currently working on his Masters degree in Theology. He is a graduate of Southwest Texas State University, now known as Texas State in San Marcos. He holds a Bachelors of Science degree in Urban and Regional Planning. He spent two years as a Commissioner on the Cedar Park Planning and Zoning Board during a time of rapid growth for that city. James feels his education and experience gives him excellent insight into community affairs and decisions which helps him to answer his clients questions.
James is a member of San Antonio Board of Realtors (SABOR), National Association of Realtors (NAR) and Texas Association of Realtors (TAR). If you are looking to buy, sell or lease a home in Comal county or anywhere in New Braunfels give James a call at 210-797-2996 or send him an email today!