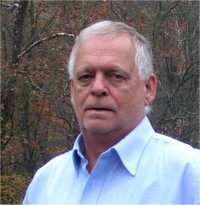 I am a country boy, born in West Virginia and reared in Eastern Ohio, who married a West Texas girl (Eldorado) more than forty years ago. Texas girls do not leave Texas. Cecelia and I have two boys; Tommy and his wife Lisa and kids Josh and Kelsey, our younger son Jeff and our soon to be Daughter-in-Law Ericka. Two Grand-dogs, Maddie and CeCe and the king of the house, Buddy our Bichon Frise.
I was in Retail Management for many years, was a Sales Representative for a lighting company and had my own building business while living in Eldorado, Texas.
I've been a REALTOR® for more than ten years specializing in helping residential sellers, buyers, investors and renters. I feel I am not in the business of selling houses but rather being a counselor and offering professional service to buyers and sellers as we strive to accomplish their goals.
I am a great believer in personal relationships. In fact I have clients who refer to me a "Papa". When I am working with you, you are my #1 Priority.
One of the greatest "perks" in this business is to help people, especially first time buyers, find their "Dream Home".
My business, as well as my life, is based on the Christian values of honesty and integrity and mostly "The Golden Rule".
I have an Associate's Degree in Bible Studies but most of my education has been OJT. However, I have had the advantage of the Holy Spirit being my guide and teacher for the last 37 years.
I would be happy and proud to assist you in the sale or purchase of a home or in finding a rental house. By the way, my least favorite word is "I", but I had to use it because this is about me. If we can't have fun while working together, we shouldn't be working together. Thanks for reading this and be blessed!
Call me at (210) 849-2796 if I can be of assistance or send me an email today!
1st Corinthians 10:31